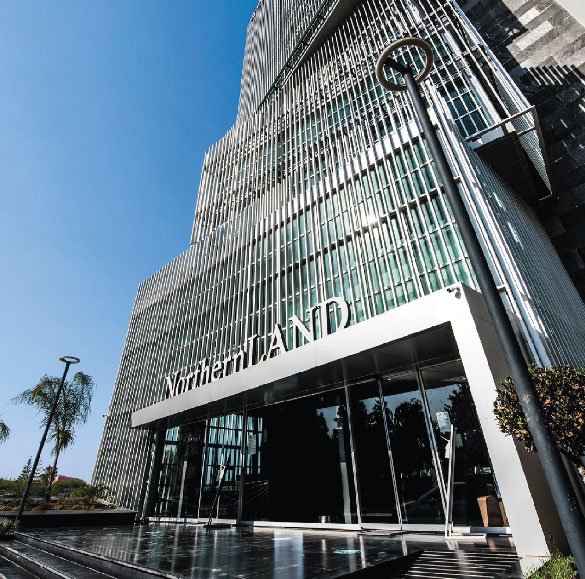 NorthernLAND
Architect of Quality Living Spaces
NorthernLAND started its activities in 2003 with the goal of "quality life" and continues to operate in Northern Cyprus by developing more and more every day with its innovative, pioneering and customer satisfaction-oriented works. Shortly after its establishment, our company has managed to become the most successful construction company in Northern Cyprus and gain the trust of the community.
We are always looking for perfection, never satisfied with the awards we have received and what we have achieved. We continue to work without giving up in order to be the "best" in every project done. We aim to exceed Cyprus standards with original designs, perfect service and construction quality in all our projects, and we carry out our works at the level of international Construction-Management excellence.
In this way, we offer our customers the greenest and most modern projects that add value to Northern Cyprus, and attract investors and customers from all over the world to our country. While bringing modern architecture to our country with disabled-friendly, environmentally friendly and social life-centred designs, we also lead the sector in Northern Cyprus by achieving what has not been done before in the construction sector.
Thanks to the achievements we have achieved with every pioneering project we have signed and every building we have built in the past 19 years, we are creating the new world-class lifestyle of Northern Cyprus. Dedicated teamwork and strong team spirit, which we call the "NorthernLAND spirit", are the main elements underlying each of our successes.
With the principle of unconditional transparency, honesty and reliability, which is our vision, we make a difference in all the sectors we serve. We work to increase the "quality of life" of our customers in every house we build and to provide them with the living spaces of their dreams. Our company's most important source of motivation is our happy customers.
Our aim is to carry our achievements to the international platform by creating a new lifestyle in accordance with world standards in Northern Cyprus, on this path we set out with the slogan of "quality life".